John Pohl invited the Northern California Rennlist to the last "Fun Ride" of 1999. 10 p-cars showed up: 2 911s, 2 928s, 1 930, 3 944s, 1 951, and 1 968. We started and ended at the Union 76 in Saratoga. In between was 3 1/2 hours of driving fun on the roads south of San Francisco. Great weather (clear skys and 70 degrees) made the drive all the better.
This was the first time I pushed the 928. Overall the car performed very well. Nothing fell off or broke, there was no unusual fluid leaks, and acceleration and cornering were very good. The brakes worked well but started to fade on some of the downhill runs. Even when the driving got spirited, I had no problems staying with the pack.
Saratoga Rendezvous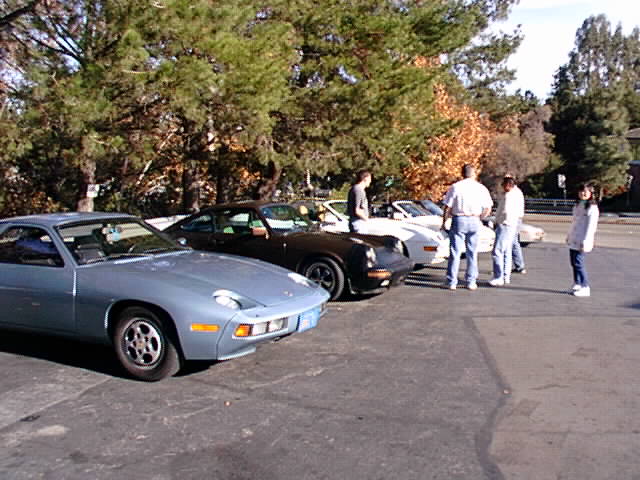 Highway 9, going west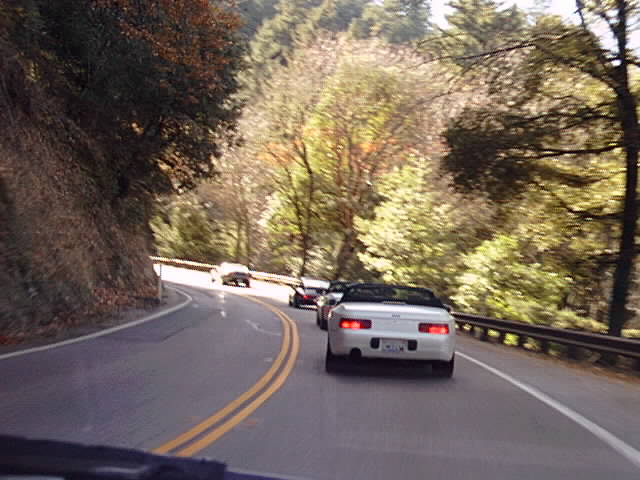 Break at Alice's Resturant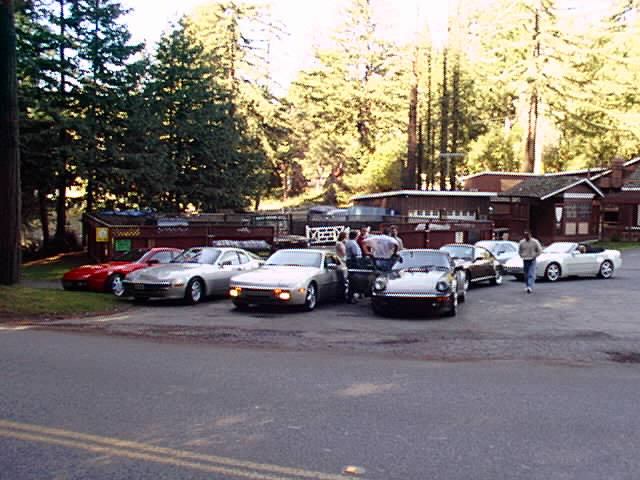 Highway 1, going south on the Pacific Coast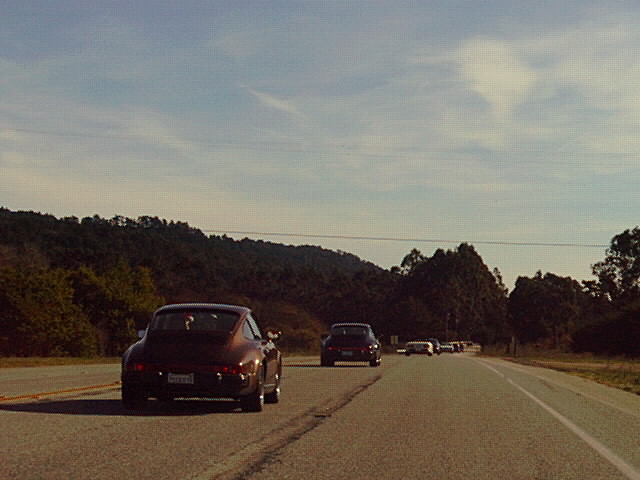 These were taken on December 19, 1999 at 11 AM - 2 PM.
Other Pictures
| | |
| --- | --- |
| | Union 76 Parking Lot |
| | Union 76 Parking Lot |
| | Union 76 Parking Lot |
| | Union 76 Parking Lot |
| | The other 928, Dennis Kao's 90 GT |
| | Highway 9 |
| | Alice's Resturant |
| | Alice's Resturant |
| | Highway 1 |
---
Contact me at: <jorj7>

Copyright 1999, George A Suennen
written: 12/19/99
rev: 12/20/99