Other Work on My 1981 928
The car didn't have a radio just a large hole in the center console. I don't do critical listening in the car, but I do enjoy some back ground music when I drive. I took a drive over to Good Guys in Emeryville and check out there selection. My first two selections were out of stock, so I settled on a JVC KSF-110 tuner and cassette player with 35 watts x 4. It was installed in an hour and cost $142.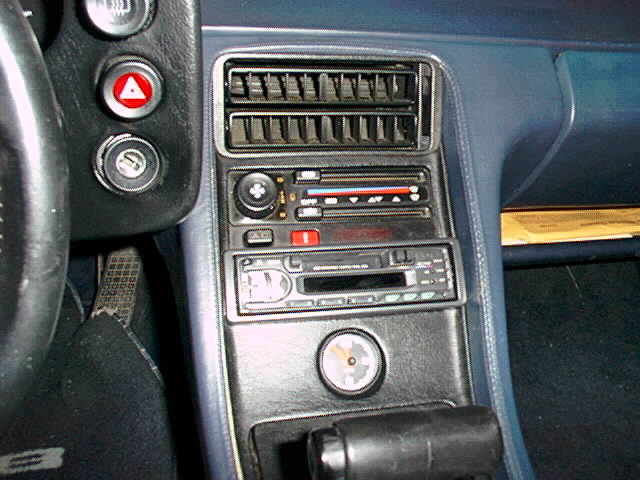 The stitches around the leather wrapped steering wheel were missing when I bought the car. I took the car to Berkeley Luggage and Shoe repair on Shattuck Ave. The owner was willing to stitch it up. It sure looked and felt better when he was done.
It took two hours and cost $32 (he went with a fixed bid, and it took twice as long as estimated, but he stood by it).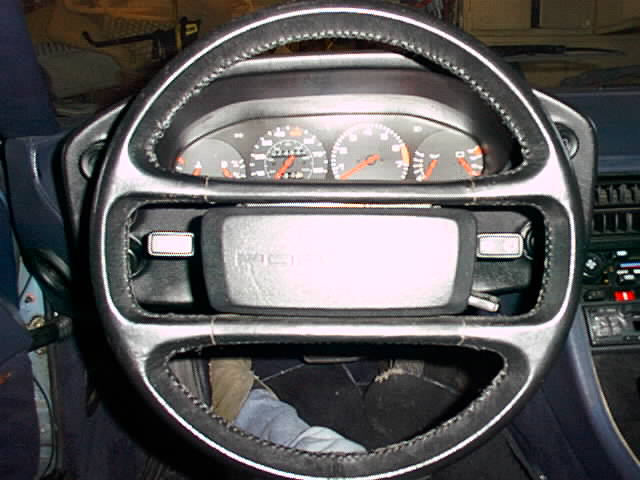 Back to My 928
---
Contact me at: <jorj7>

Copyright 1999, George A Suennen
written: 12/07/99
rev: 06/16/00