I needed new tires for my S4. The Bridgestone Potenza RE-71s were wearing out. I wanted tires that I could use for open road rallies. Since I was competing in the Grand Sport Division with a Tech Limit of 165 mph they needed to be at least W (168 mph) rated, but Y (186 mph) would be better. This would give me room to go into the Super Sport Division with a 180 mph Tech Limit. I was mainly looking for very good handling (dry and wet), and not to worried about ride comfort, noise, or snow traction. I did a search on the (Tire Rack) site and came up with the following choices.
Tires (225/50-16 & 245/45-16)
Manufacturer
Model
Rating
Cost
Dry Traction
Wet Traction
BF Goodrich
g-Force T/A KDW
Y
$125/134
9.1
8.1
Bridgestone
Potenza S-03 Pole Position
Y
$152/176
9.3
8.8
Michelin
Pilot Sport
Y
$156/252
9.1
8.4
I decide on the BF Goodrich g-Force T/A KDW tires. The Bridgestones had a little better numbers, but the cost would have been $138 more. I also looked at the W rated tires, here were the results from Tire Rack search:
Tires (225/50-16 & 245/45-16)
Manufacturer
Model
Rating
Cost
Dry Traction
Wet Traction
Bridgestone
Potenza RE750
W
$119/123
9.1
8.8
Yokohama
AVS Sport
W
$122/130
8.7
7.9
Yokohama
AVS ES100
W
$80/93
8.8
8.2
Kumho
ECSTA Supra 712
W
$70/90
8.4
7.9
Sumitomo
HTR Z
W
$81/87
8.2
7.4
These figures were from the Tire Rack web site (10/03). The Traction figures were from customer surveys, so caution should be used when referring to these numbers The Cost was for just the tires, no shipping, mounting, balancing, or taxes included.
I am currently on my second set of these tires. Open Road Racing recommends that the tires be less then 2 years old (even though they are usually good for 6-8 years for street use). I've had good results with them. They handle well, wear well, and were very stable at high speeds.
Tires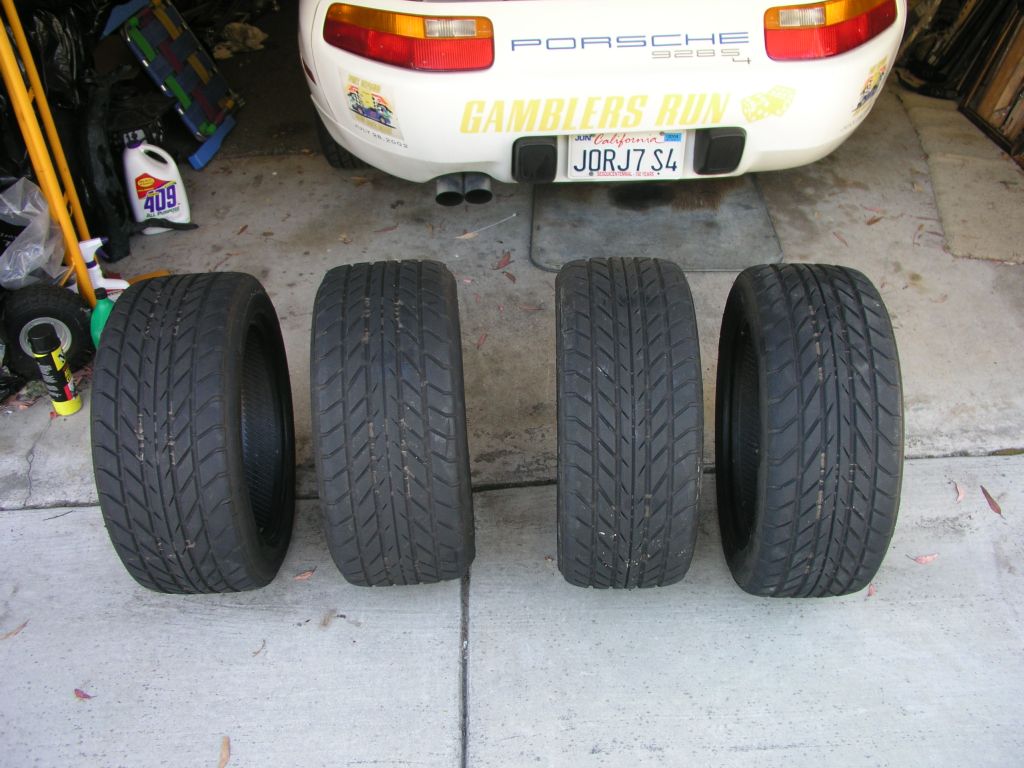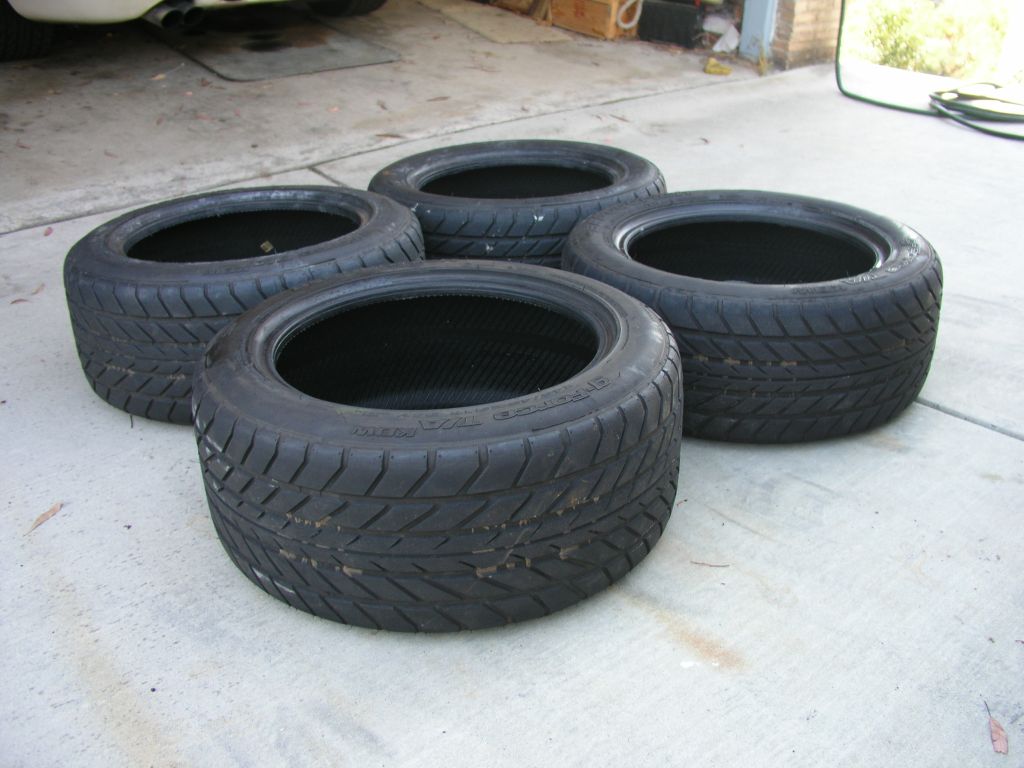 ---
Contact me at: <jorj7>

Copyright 2003, George A Suennen
written: 10/06/03
rev: 10/06/03