Rear Window Tint
1990 928 S4
May 30, 2003
Today I made a quick trip to Auto Creations in Hayward, Ca to get my rear windows tinted. Rick Kong, a fellow member of the NorCal 928 group, had recommended them to me. I had scheduled an appointment with Loy La, the Manager.


Since I was getting the tint to reduce the heat from the sun, I picked the darkest, most light reducing tint they offered.



After taking off the rear wing, the staff proceeded to clean of the glass real well. They then layed out the tinting material, cut it to size, and applied the film. After pressing out the liquid and using a heat gun to help set the film, they were done.

I also had asked to get a strip of tint on the top of the windshield. This was more to cut the glare then to reduce heat build up.
The whole process took about 1 1/2 hours, cost around $200 and is guaranteed for 5 years.
Window Tint Installed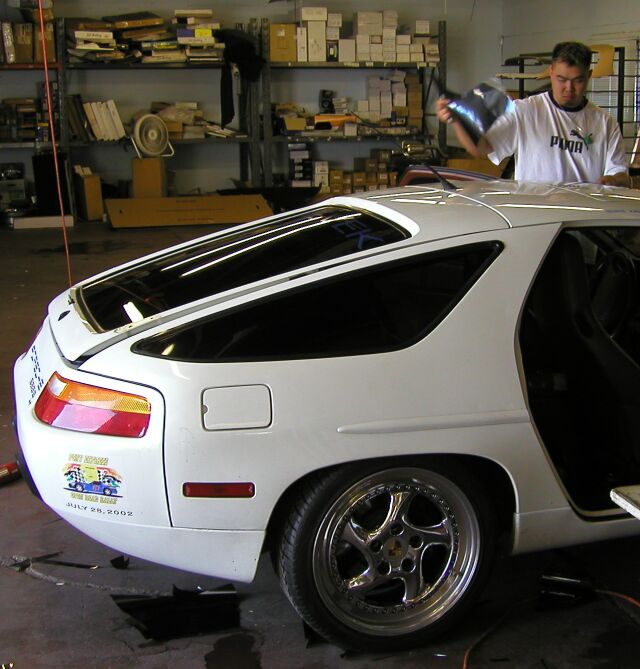 ---
Contact me at: <jorj7>

Copyright 2003, George A Suennen
written: 05/30/03
rev: 11/05/07