April 26, 2005
As part of this years preparation I changed to racing seats, again this is required for the higher speed divisions. I went with Corbeau Forza II racing seats. I chose these because they were inexpensive, wide enough for my navigator, were FIA approved (thought that's in question right now), easy to install, and looked ok. In a couple of years I plan to upgrade to some Recaros, but for now these will have to do. By the way, I got these from Dave Lomas at Motorsports in Salt Lake City. They came with mounting rails for the 928, lumbar support, and slots for a 5 or 6 point harness.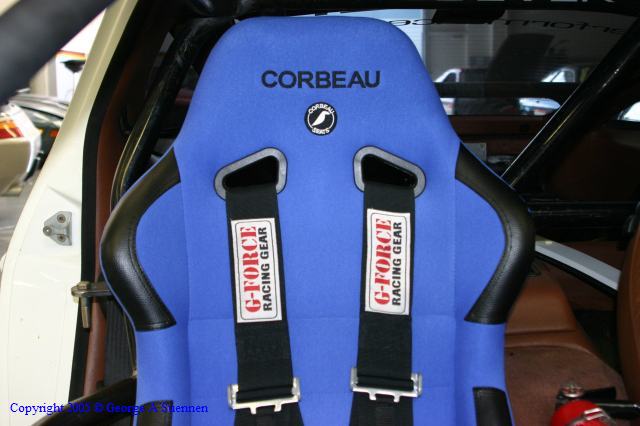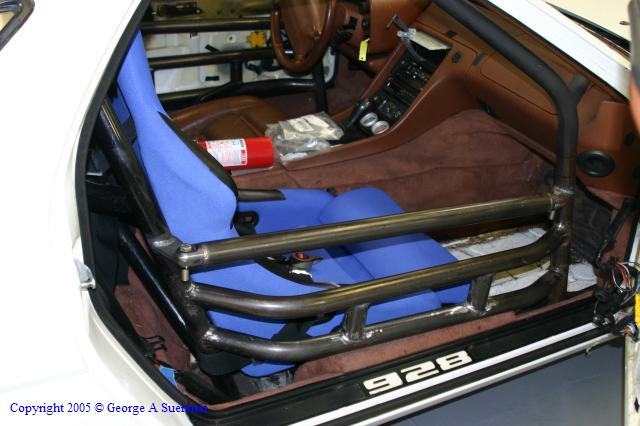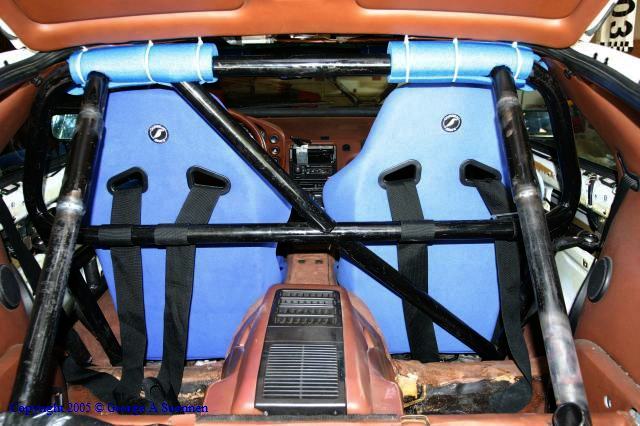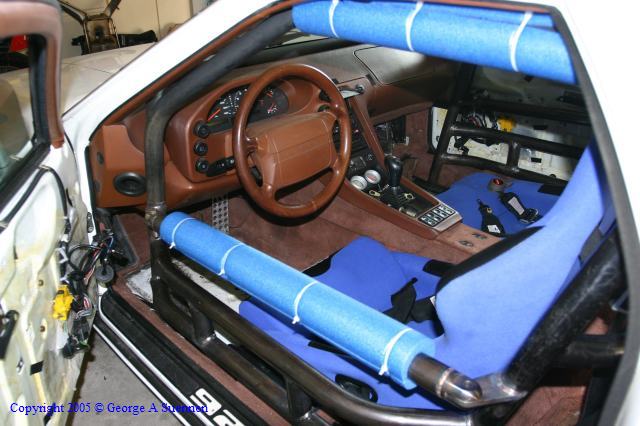 I ordered them with the mounting rails, they bolt up to the stock seat mounting holes in the floor. They will allow some sliding back and forth, but there is no recline. I did gain about two inches of head room.
Thanks Dave and Bill and Josh (my son) for helping with the install.
---
Contact me at: <jorj7>

Copyright 2005, George A Suennen
written: 04/26/05
rev: 05/02/16