Tie Rods
Ball Joints
1981 928
The tie rods on the car were loose. I had ordered new ones from DEVEK and was planning to replace them at some point in the future. When I bought the new tires, I was concerned the tires would wear out real fast unless I replaced the tie rods soon. The car also had the original aluminum ball joints supports. There as a Tech Bulletin (#7 in Parts & Technical Reference Catalog) saying the ball joint supports were changed in Sept 83 from aluminum to steel. There was also a lot of messages on the 928 Rennlist about ball joint failures.
So I arrange for DEVEK to replace the tie rods and ball joints. This included the new parts required for the upgrade:
928.341.049.12 ball joints (2)
928.341.466.01 eccentrics (4)
928.341.091.05 left mounting bracket (control arm on receipt)
928.341.092.05 right mounting bracket
It took 3 hours (2 for the ball joints) and cost about $700.
The next day I took the car to A.Bauer Inc. in Oakland to get a 4 wheel alignment. They specialize in Porsches and race several 944s. They had estimated 1-3 hours depending on what they find. They had trouble with rear wheels, apparently they had not be aligned in a long time.
It took 2 1/2 hours and cost about $200.
Since I didn't replace these parts myself, I can't write about how it was done. There is a write up at Greg Nichols' 928 Tips Site about ball joint removal and how Tim Harris had his replaced by the dealer.
New Tie Rods and Ball Joints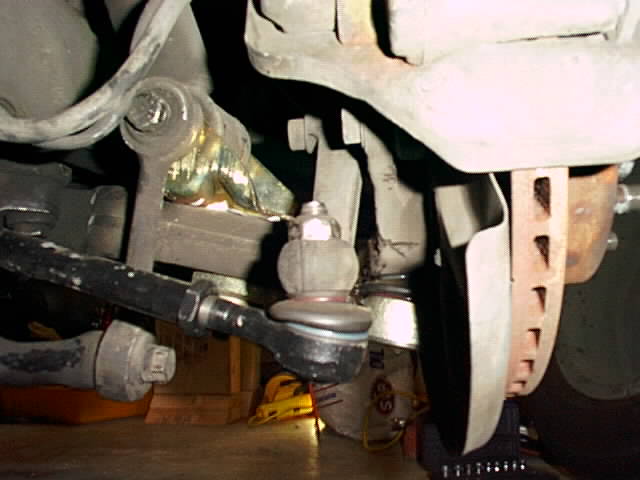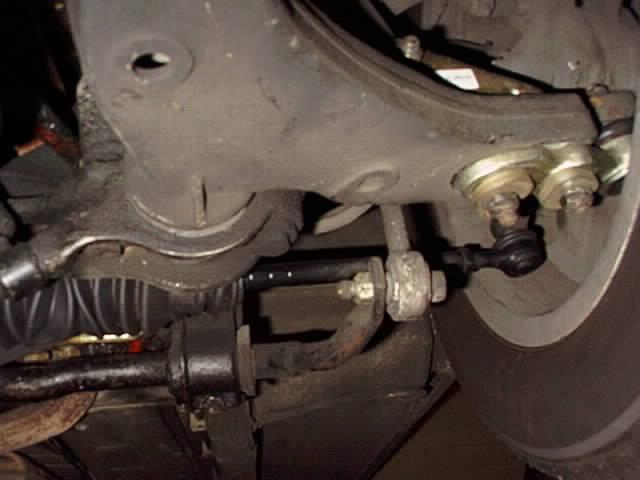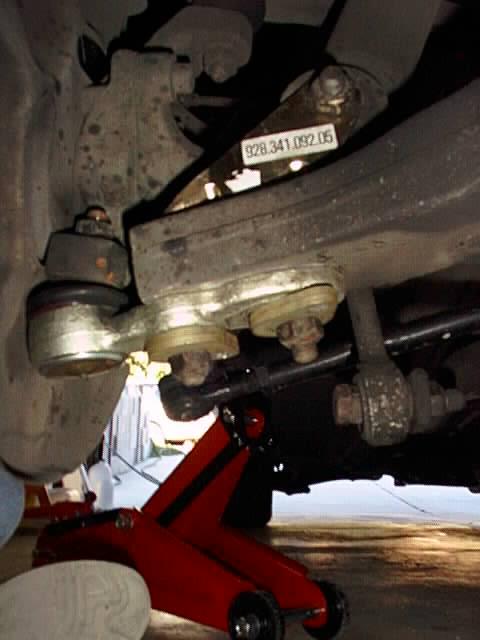 ---
Contact me at: <jorj7>

Copyright 1999, George A Suennen
written: 12/07/99
rev: 06/16/00