May 2005
To compete in Super Sport Division with an Unlimited Tech Speed I was required to install a quick release steering wheel. Here is my solution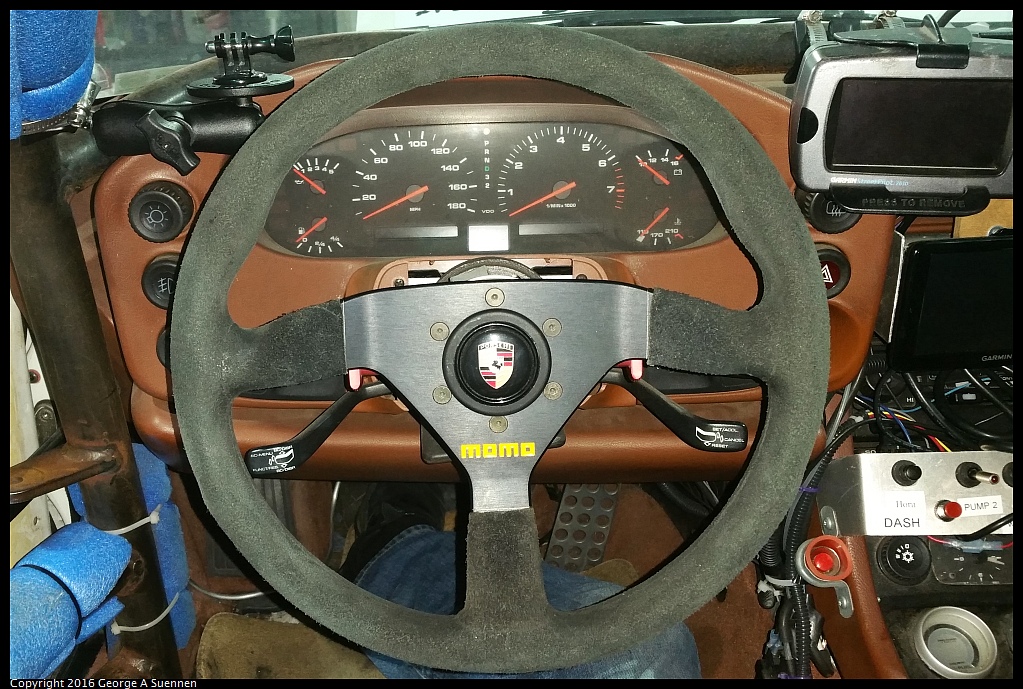 The parts required:
Momo Steering Wheel
Momo Steering Wheel Hub Adapter
Snap-Off Systems Quick Release Adapter
Porsche Horn Button (Optional)

Here is the Hub and Quick Release Adaptor installed in the car.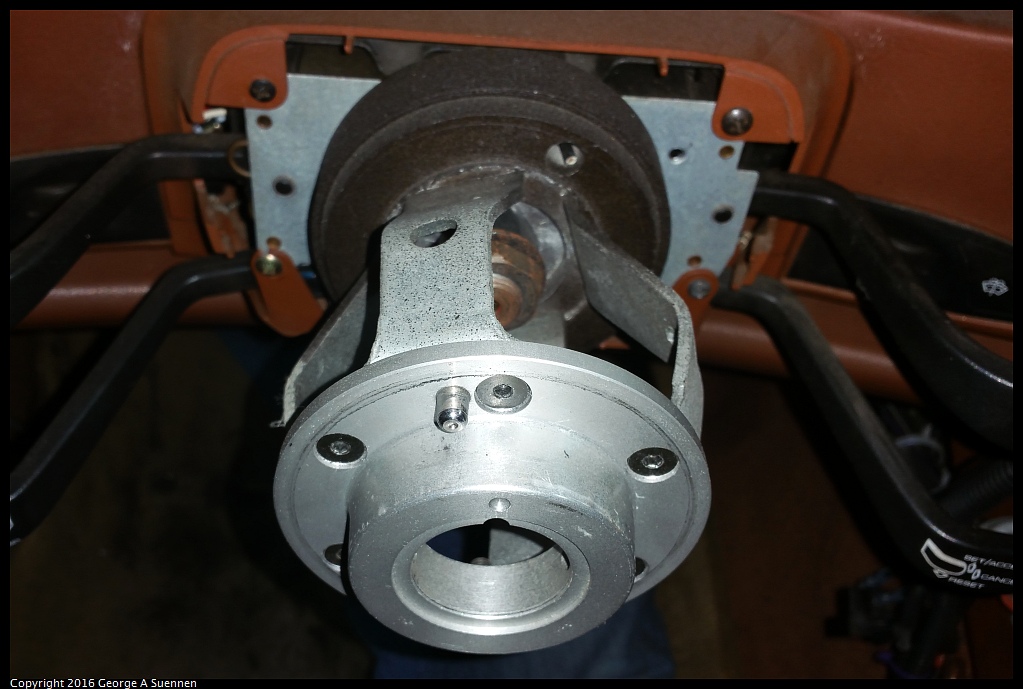 And the other half installed on the steering wheel.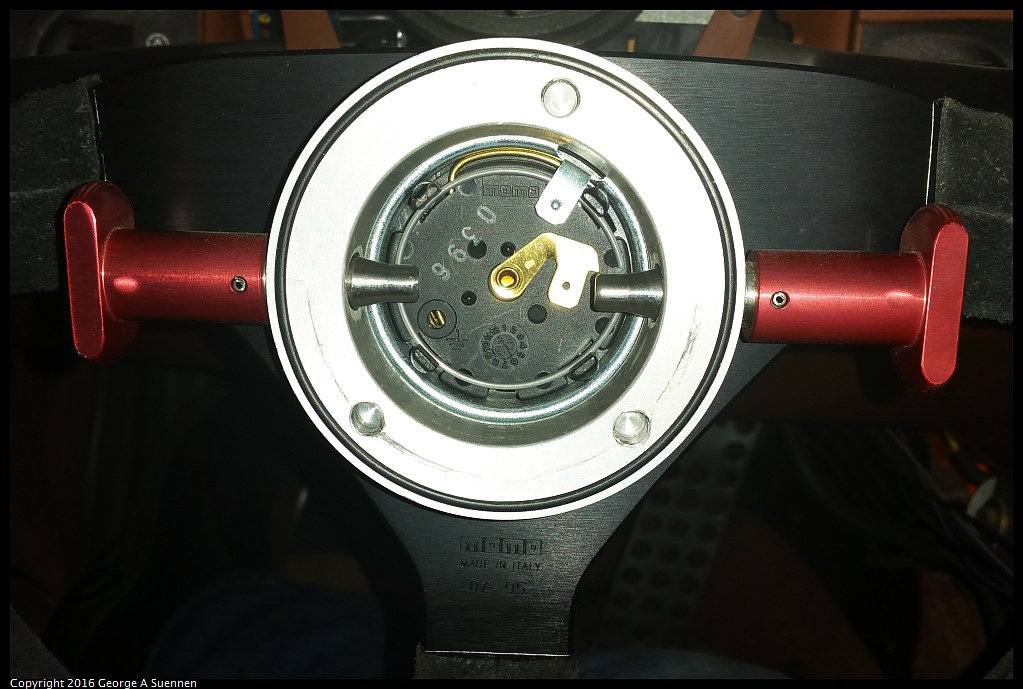 Here they are together.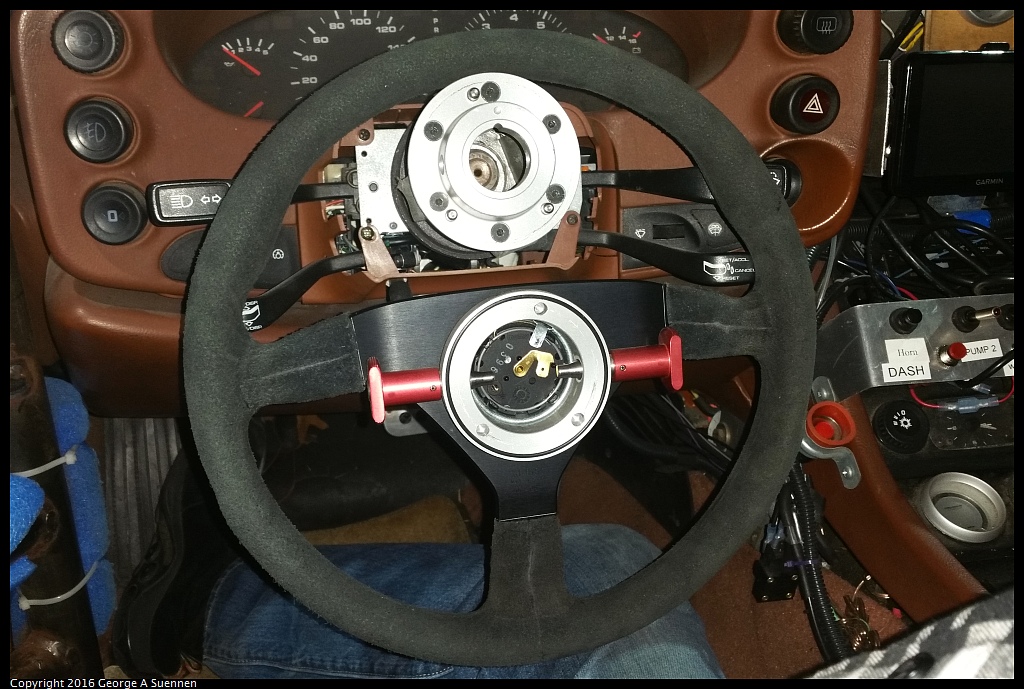 Because I didn't what any wires attached to the steering wheel (for the horn) I relocated the actual horn button to an auxiliary panel and use the Porsche Horn Button for display only.
For a better write up of the actual process of removing the steering wheel, Bill has a page on his site at: