Update 8/20/2016
Today I finished the driver's side air intake modification. I also installed an additional heat exchanger in the fender, after I removed the headlight and installed a HID projector light.
I used the same 13 row raditator as the one already mounted in the fender and plumbed it in series with 3/4" hose.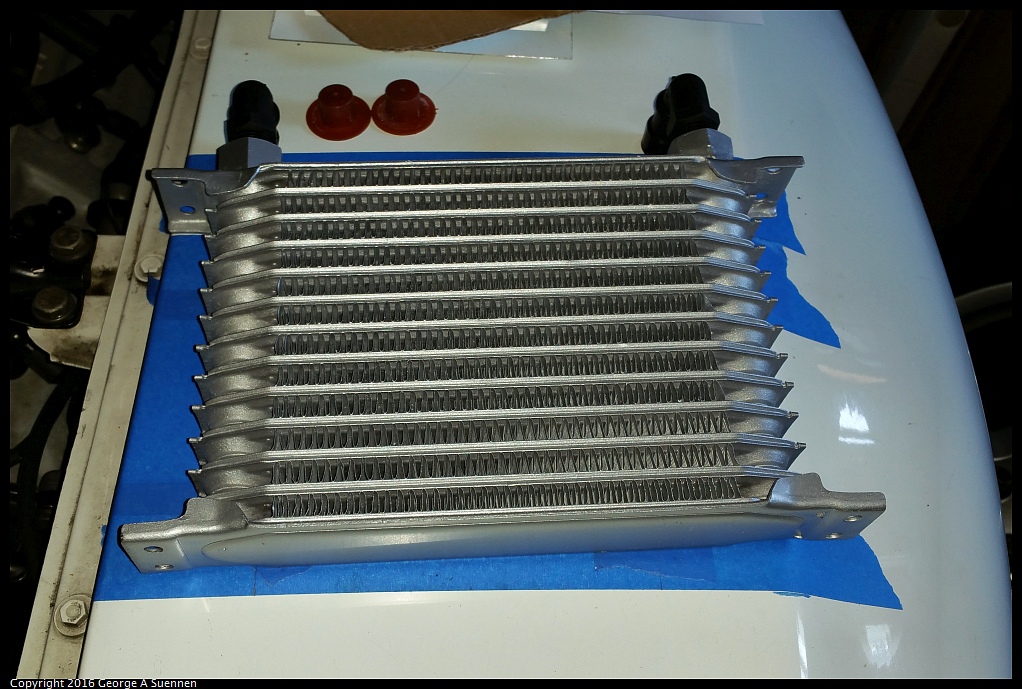 I taped off the area to cut and install the grille: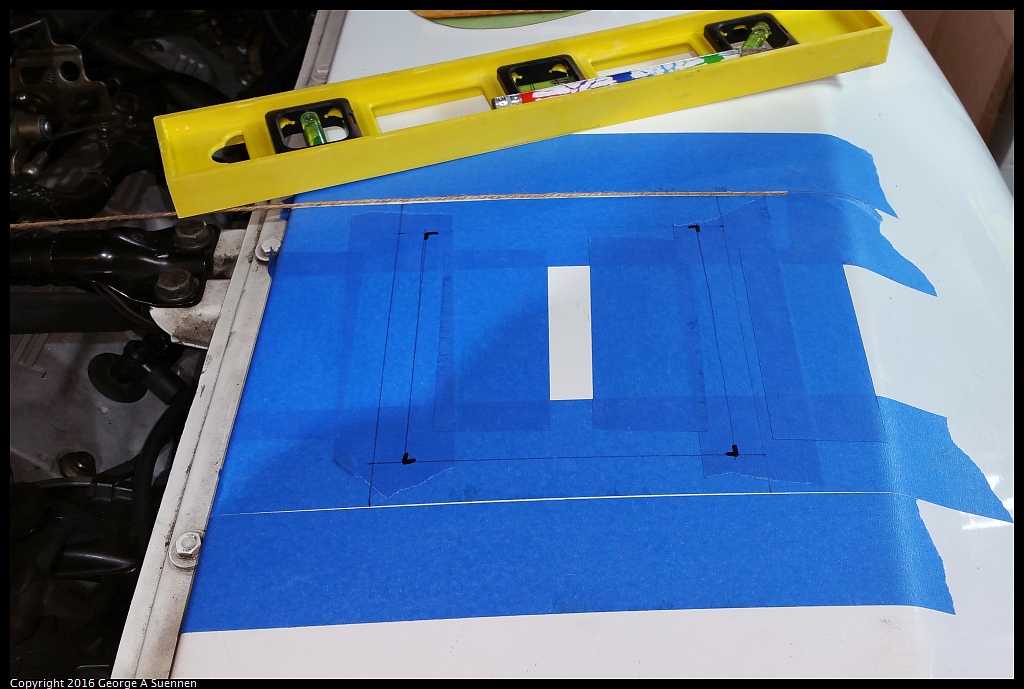 Then pop riveted the grille in place.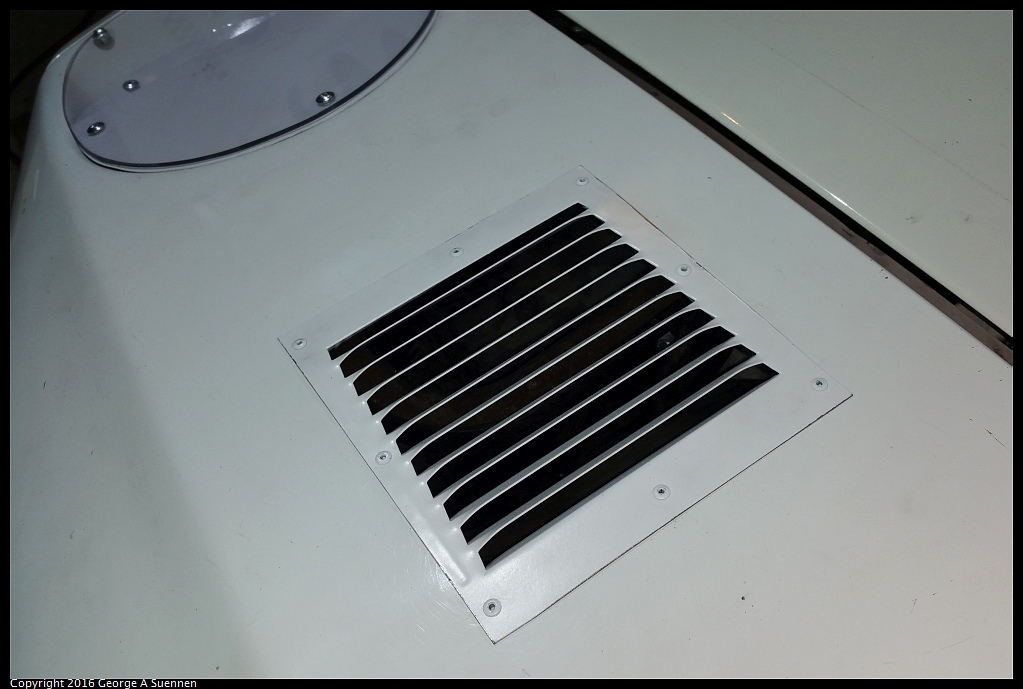 I also cut a hole in the fender insert to allow the air to exit the fender and make it's way to the new cut out.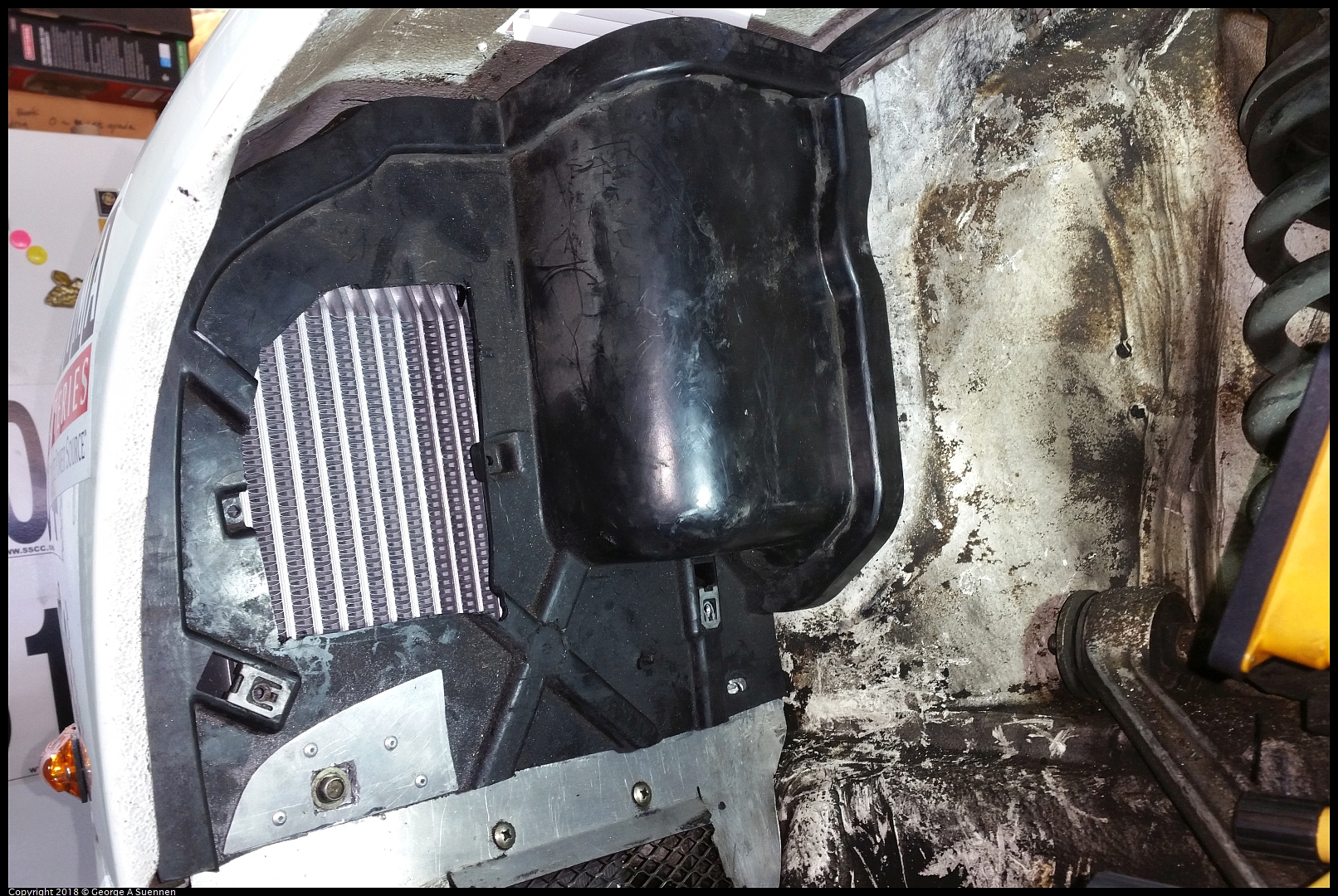 Since this heat exchanger won't have the same ducted air set up of the other one, I added an 8" fan to help move the air.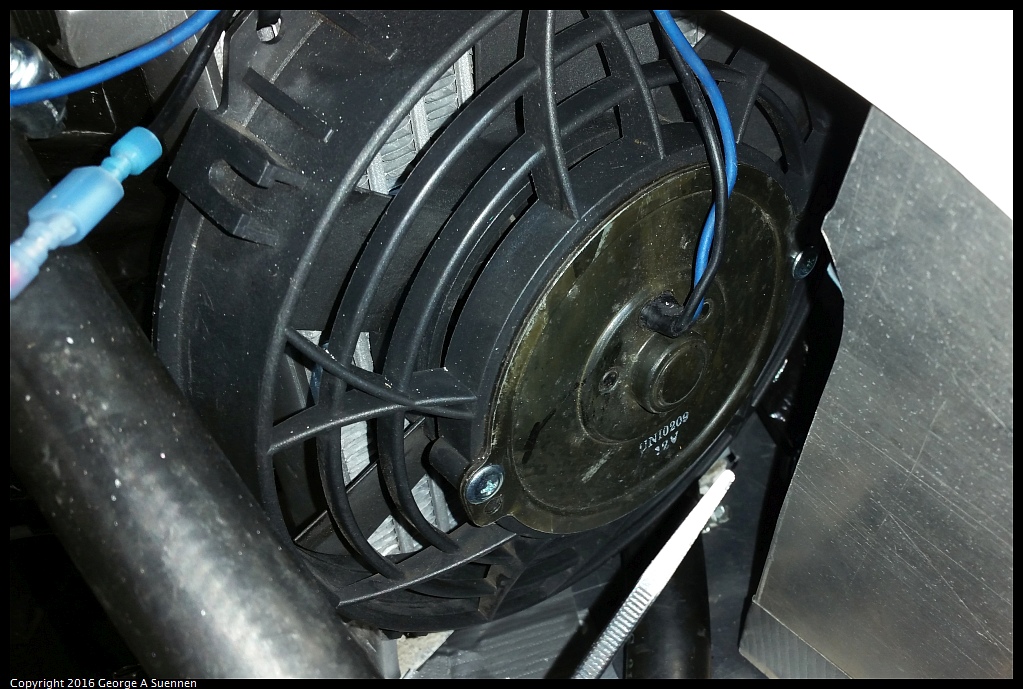 I also removed the side marker light, deflector plate, and new LED light below the opening as I did on the passenger side.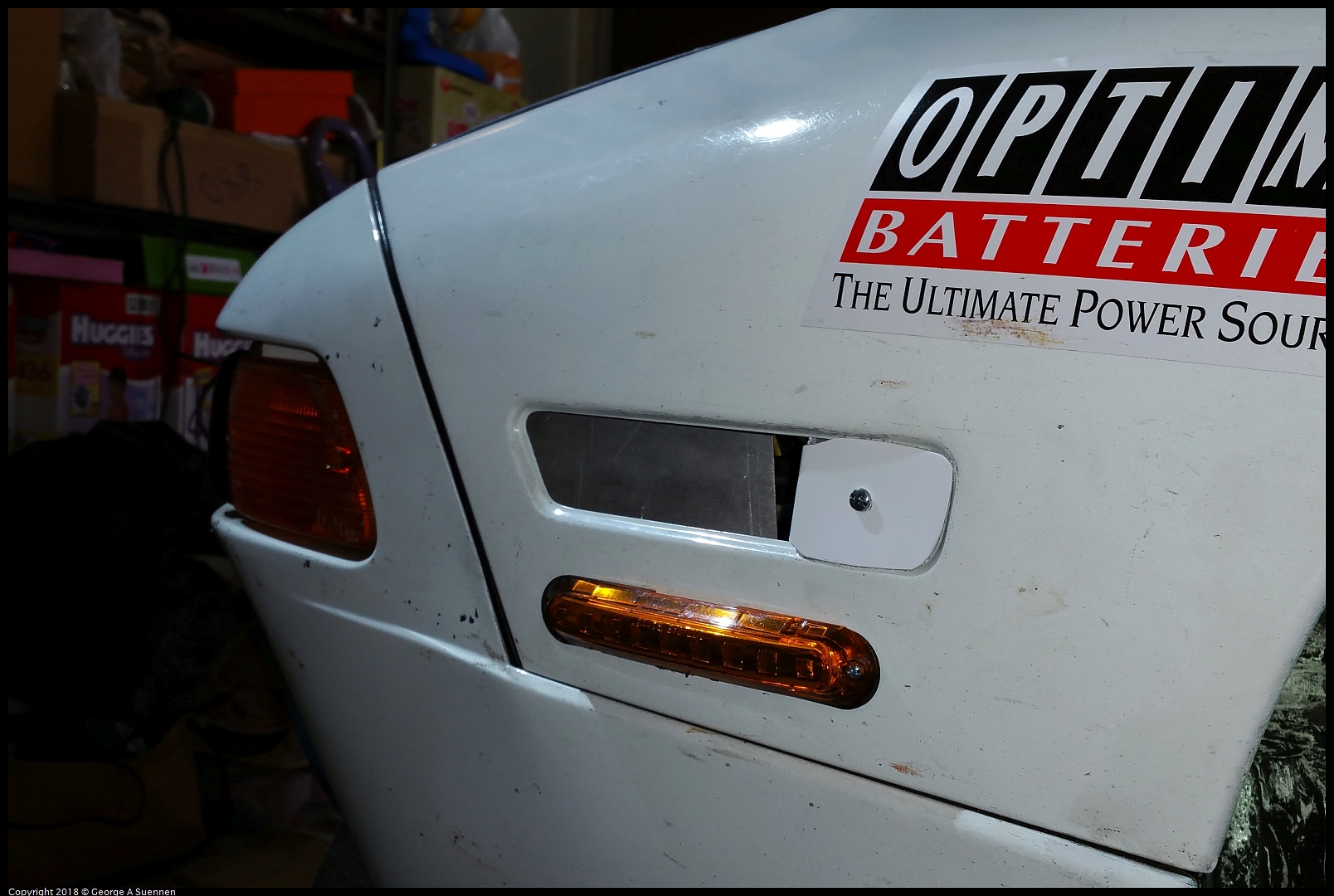 The venting improved the cooling in the last race, but still was not able to keep up with the heat at over 200 mph. I hope this will stabilize the temps at those speed.
---
Contact me at: <jorj7>

Copyright 2009, George A Suennen
written: 01/19/09
rev: 08/20/16