On June 2nd, John Pohl sent an email to the Rennlist annoucing his last Bay Area Fun Drive. 19 cars showed up; 7 928s (including Marc and Susan from Devek in a GTS), 5 911s, 5 944s (including John's turbo and 2 944S2s), and 2 Boxsters. I was looking forward to trying out my new S4 (so were my kids). I was glad to see all those 928s include Dennis' GT.
| | |
| --- | --- |
| | We started at the Union 76 station in Saratoga. John had a route planned and discussed it with the group before we started. The route was similiar to the one taken last December. Start on Highway 9, stop at Alice's Resturant for a break and prizes, to Highway 1, stop for pictures and a look at the ocean, then back to Saratoga (lunch in Davenport for those who were hungry). |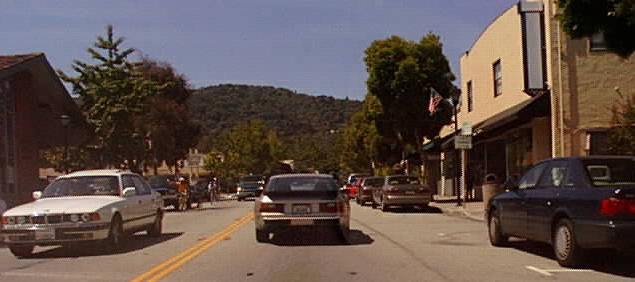 Once we left the city the roads opened up and the driving got more spirited. John was in the front, followed by Marc in the GTS. I was fourth behind a 944, with a 911 Cabriolet behind me. Occasional traffic slowed us down, but for a Saturday morning the traffic was light.
| | |
| --- | --- |
| We arrived at Alice's without incident. We filled up a large part of the parking lot. John and Susan were in charge of the drawing. Devek had donated a T-shirt, and John a Porsche Brochure. I was the luck winner of the T-shirt and Paul won the brochure. After 20 minutes we headed towards the ocean. | |
| | | |
| --- | --- | --- |
| As we left the parking lot, there was enough traffic that the group got split up, so we found a straight stretch and regrouped. | | Once we started again, John lead the way followed by Paul's wife in a 928S, me and the 2 944S2s. |
We arrived at the second scheduled stop for photos and John gave his farewell speech. The crowd was saddened by his pending departure, though we all wished him well. From here half the group stopped in Davenport for lunch and the rest went home. 9 of us drove back to Saratoga, again with John in the lead.

My new car ran great, the people were wonderful, and I enjoyed the drive. Thanks John (and Marc and Susan) for a great time. Also thanks to my son Josh for taking the pictures while I was driving.
---
Contact me at: <jorj7>

Copyright 2000, George A Suennen
written: 06/11/00
rev: 06/11/00