The Porsche Club of the Bay Area (PCBA) along with Road Glue (Nor Cal 914s) and the Northern California Audi TT/S4 club sponsored a day of driving fun in Marin and Sonoma Counties.
I got back from my New Orleans trip Friday night and decided to go on Sunday. I showed up at the Petaluma Fair Grounds at 8:45 AM. There were 2 914s and an Audi S6 Quattro wagon waiting there. The weather was overcast and windy, and threatening to rain.
| | |
| --- | --- |
| | There was to be 2 legs of the trip. Leg 1 was to the coast at Pt. Reyes, then up to Bodega Bay, and inland to Santa Rosa. Leg 2 was acrossed to the Napa Valley, north up to Kelseyville, west to 101, then back to Santa Rosa. Because of the rain, the second leg was cut short before going north. |
| | |
| --- | --- |
| There were 6 Audis; 3 TTs, 2 S4s, and the S6. There was also a NSX, BMW M3, Saab 9000 Turbo, and a new Bug. | |
| | |
| --- | --- |
| | We hit the road about 10 AM, the rain made it difficult to get too radical. The 4wd Audis had a real advantage. I did find that the Yokohama AVS tires handled the wet well. I was in the front group of cars, 3 Audis in front, a 911, 993 Turbo, NSX, and 911 Turbo behind me. We got separate from the rest of the group, so we stopped before we got to Bodega Bay to regroup. |
| | |
| --- | --- |
| When we made it to our lunch stop, Round Table in Occidental at 12:30, the 3 Audis were still in front and the 911 Turbo, NSX and a S4 where behind me. A couple of drivers had brought video cameras, so we watch the replay while we ate. | |
The drive was very enjoyable, too bad it rained.
Thanks to all that organized the drive.
| | |
| --- | --- |
| | PCBA |
| | Road Glue |
Other Pictures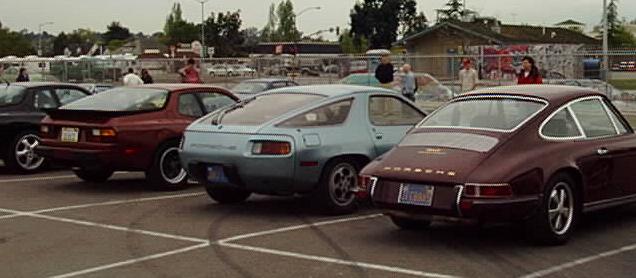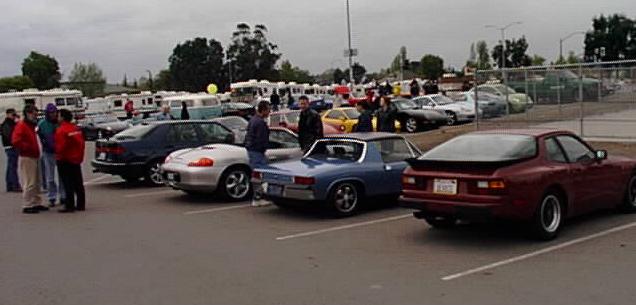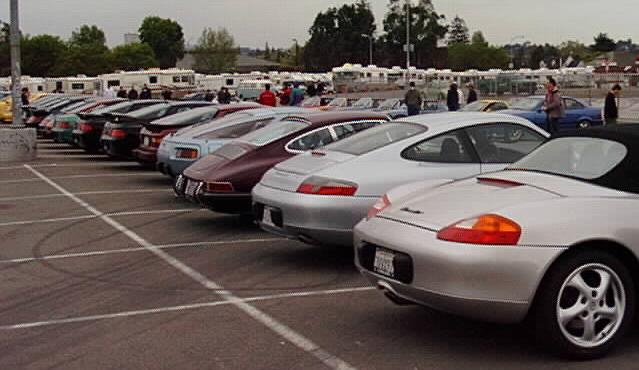 ---
Contact me at: <jorj7>

Copyright 2000, George A Suennen
written: 04/18/00
rev: 06/12/00