I ran the Silver State Open Road Race this weekend. Bill and I left the Bay Area on Thursday morning, drove through some thunderstorms and rainbows along the way, and arrived in time for the new "Pub Crawl" event that evening.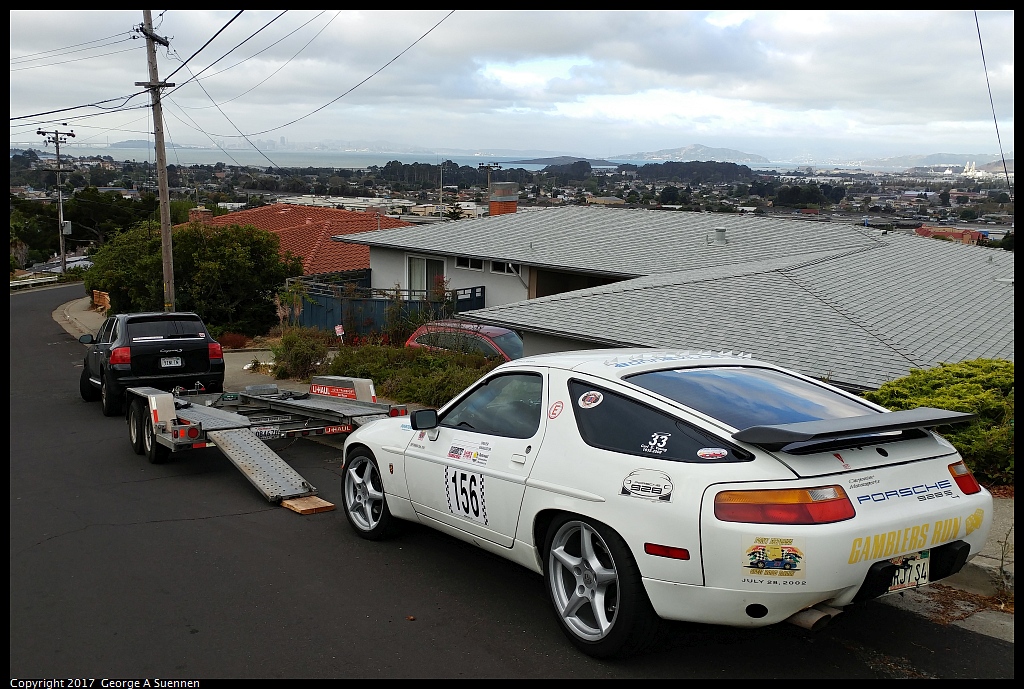 We did some last minute tuning on Friday, then registered for the event. Saturday was Tech and the car show.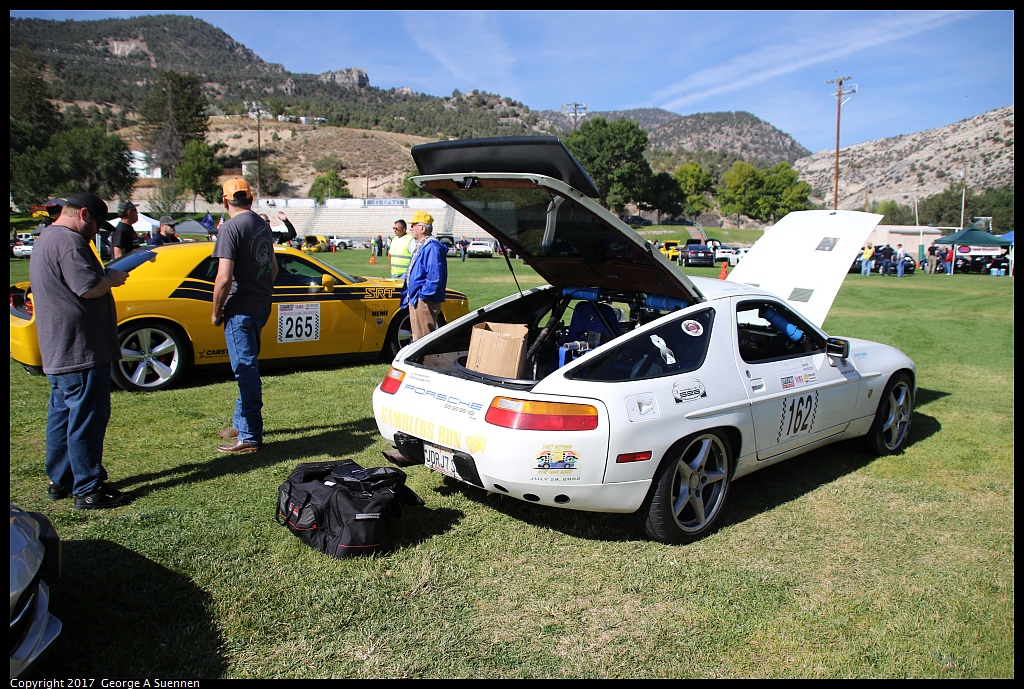 At the Car Show: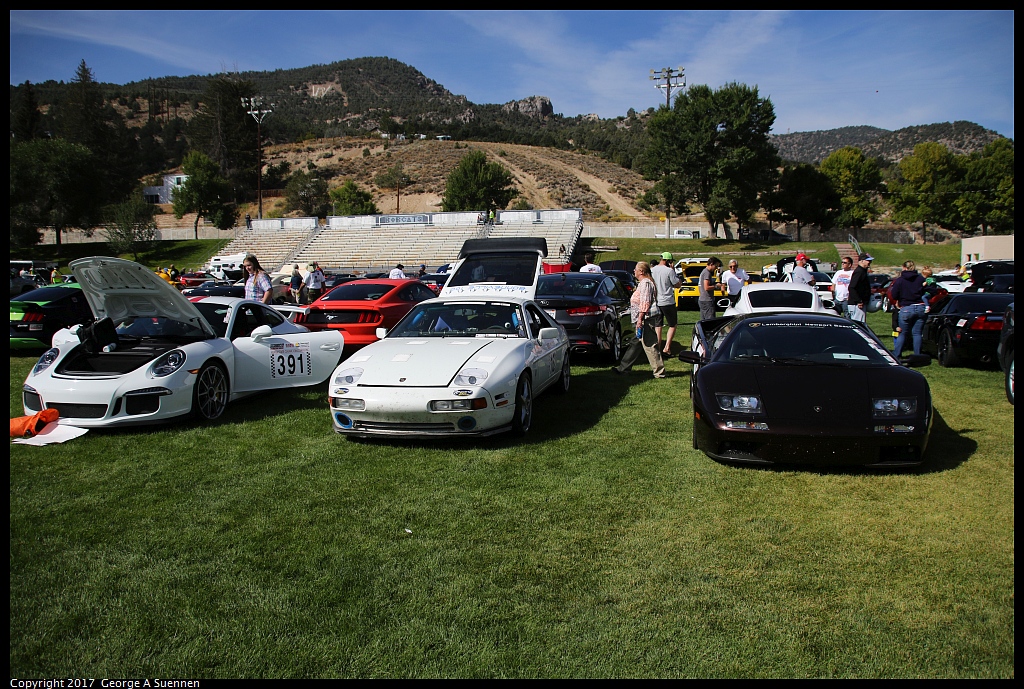 Sunday was race day. I had signed up for 180 mph class. I had run a 175.0056 mph in May in the 170 class, so I figured I try running the 180 class and go a little faster. Things started out well, the 155-95 classes were finished by about 10:15 and we were scheduled to go at 10:45. The temps were cool in the morning, with little to no winds. At 10:45 they told us to get ready to run. Had us get in the cars and Bill and I started up the video cameras. Well, in 45 minutes they actually let us start... Of course the driver's were all hot and sweating in their driver's suits, the camera batteries were pretty much drained, and the winds kicked in from the South. Not fun having 10+ mph headwinds.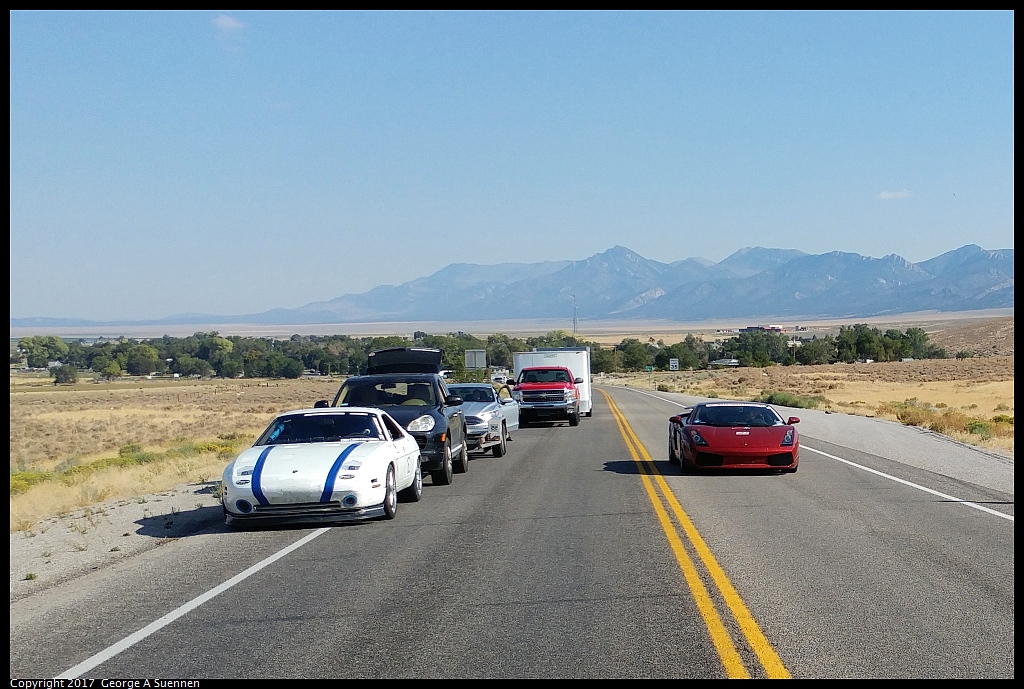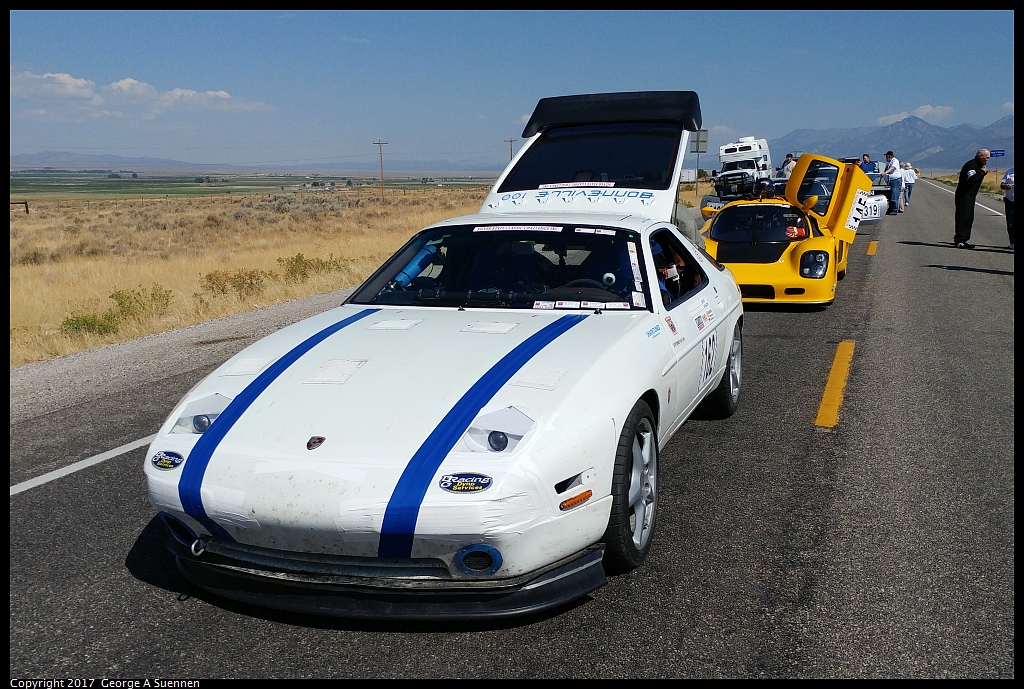 I had planned to run the same speeds in the straights as last time and pick up some time in the turns. But once I started down the road, I quickly realized I would not be able to cruise along at 200+ mph against this headwind. I was running about 3-8 mph less on the straights then last May. I did make up some time in the curves, but only to offset the time lost in the straights. I finished with a 175.5815 mph average, and only hit 200 mph once.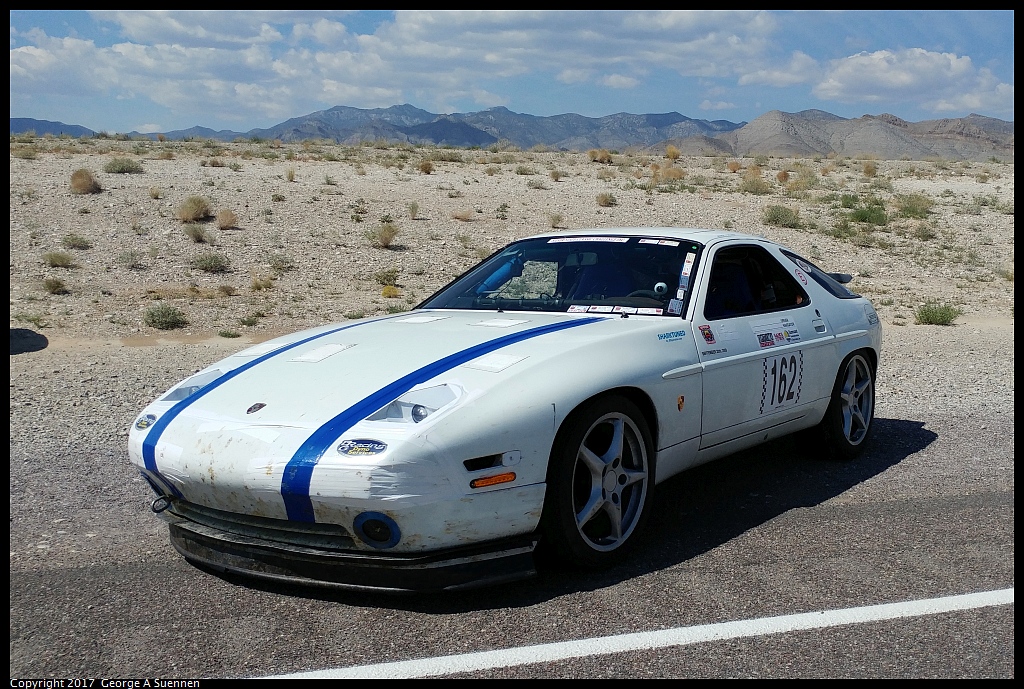 Oh I did finished 1st in class, mainly because I was the only 180 car to finish.
As for videos, all the cameras had issues. I did get some footage from the start, but none made it through the whole race.
Videos:
The Start in 360 degrees
The Start from rear mounted camera
The Start video by Bill Ball