Bill and I got back from the Silver State Classic Challenge Open Road Race on Monday. We drove up last Thursday. This time the Cayenne made the trip without any problems.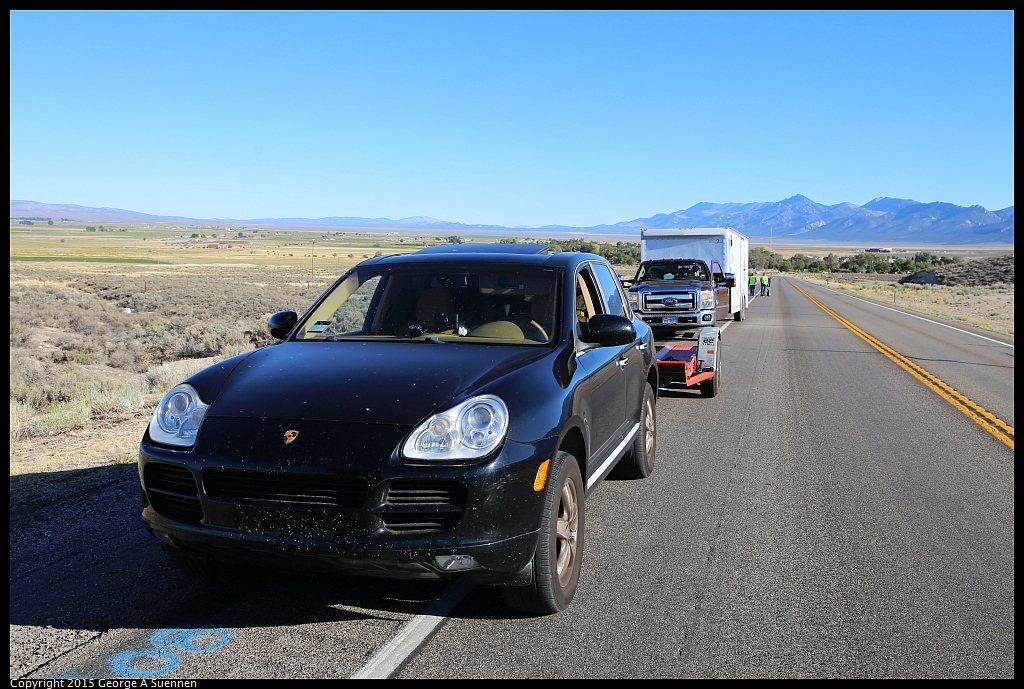 SSCC had just banned water injection last month (methanol was banned last year) and Bill and I have been trying to get the car to run well without it. We had gone to the dyno last Monday, running with and without water injection. We also tried adding some Torco Accelerator fuel additive. We had the fewest knocks with water injection and additive; and the best power without water inection and with additive (but with a lot of knocks). After talking to a few of the other drivers on Thursday, we decided to try going with straight race gas. Before running with water/methanol injection I was using 50-50 race gas and premium pump gas, but had some knocking and lots of heat. So Friday morning we went to Gayle Oil and Tire and drained the gas tank then filled with 104 octane unleaded race gas. We then went out to our favorite road "dyno" and did some testing. We ended up getting fewer knocks then ever before and good power.
Saturday we registered and teched.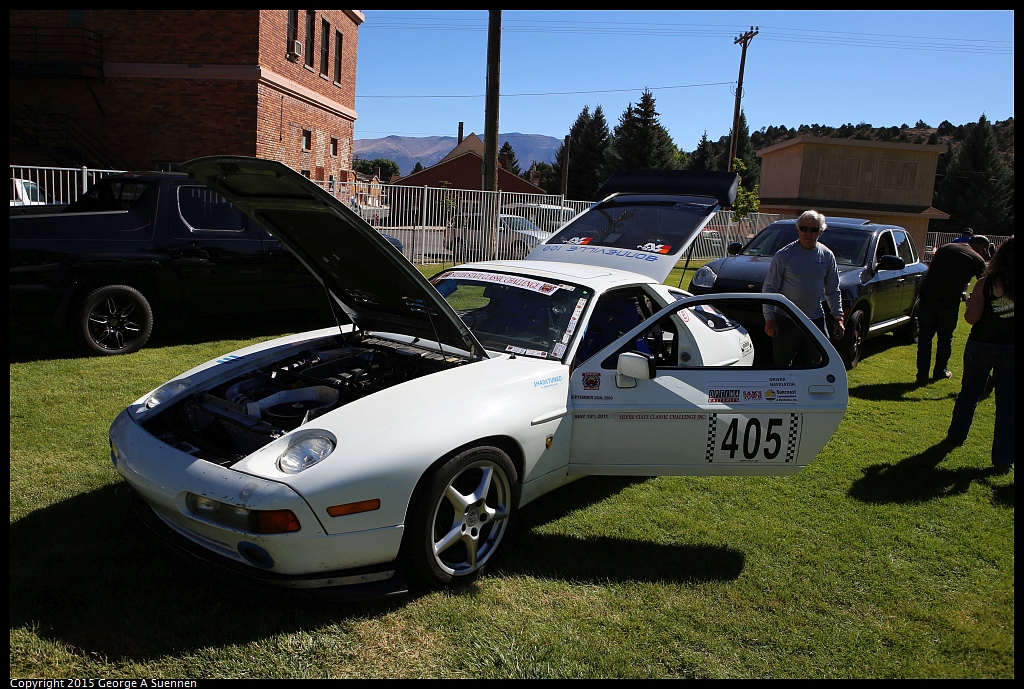 Then joined the car show. While at the car show we met Jim Bailey. He said he was helping out the Skidmarks Show, who were running a Nissan GTR in the 110 mph class.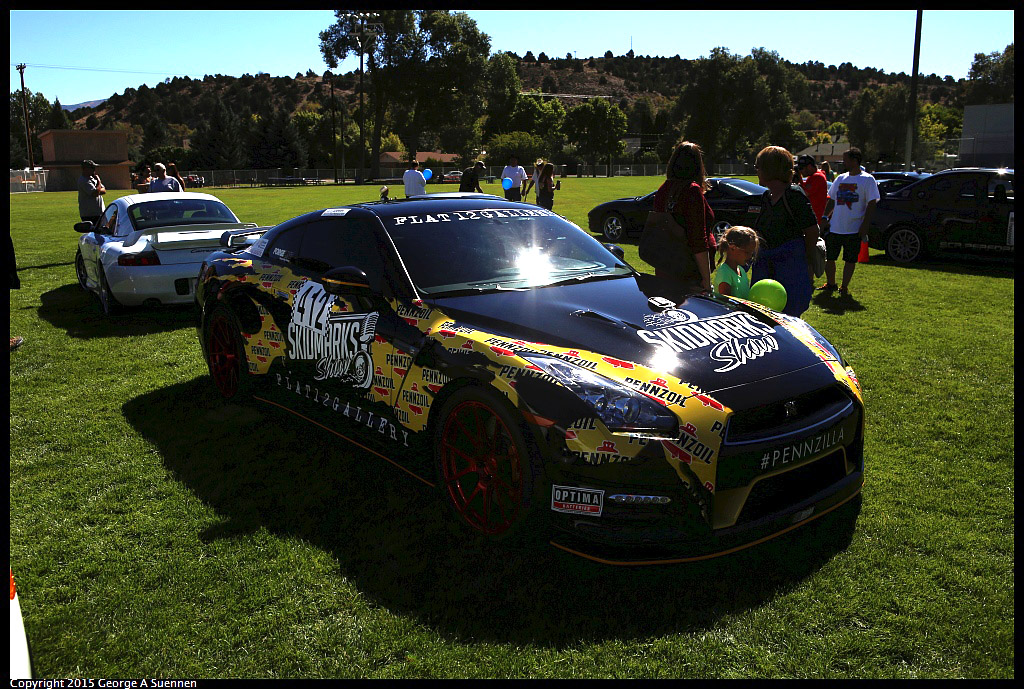 Sunday was race day. I drove the car from Ely to the starting area, while Bill followed in the Cayenne and trailer. We had signed up for the 170 class again. There were 3 cars in the 170 class, one Monte Carlo "Cup Car" (like in Nascar), a 1969 GT40 (with a new larger engine), and the 928.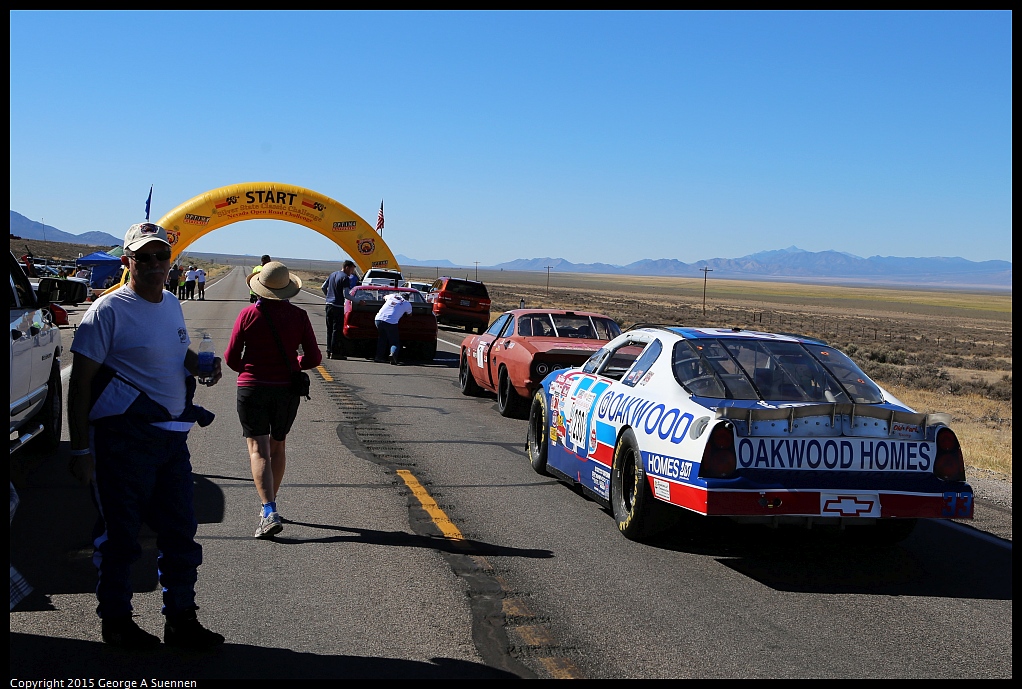 It started off cool (44 degrees), but got to 80 when we started and was 99 degrees at the finish. Also there was a slight head wind (3-5 mph).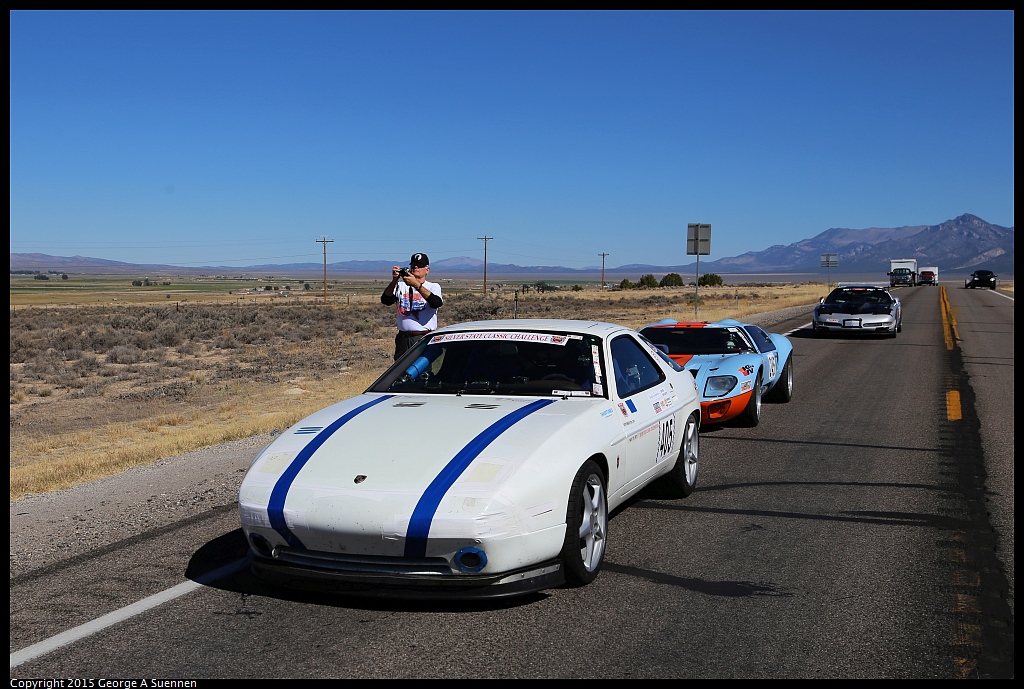 The car ran well, though got a little hot when I started going over 185 mph. I was able to finish with a 170.1916 mph average and an offical 202.1 mph speed trap (though I got up to 205 mph on the GPS before getting to the trap). Which was good enough for 2nd in class and second fastest overall through the trap. The Monte Carlo beat me in both categories...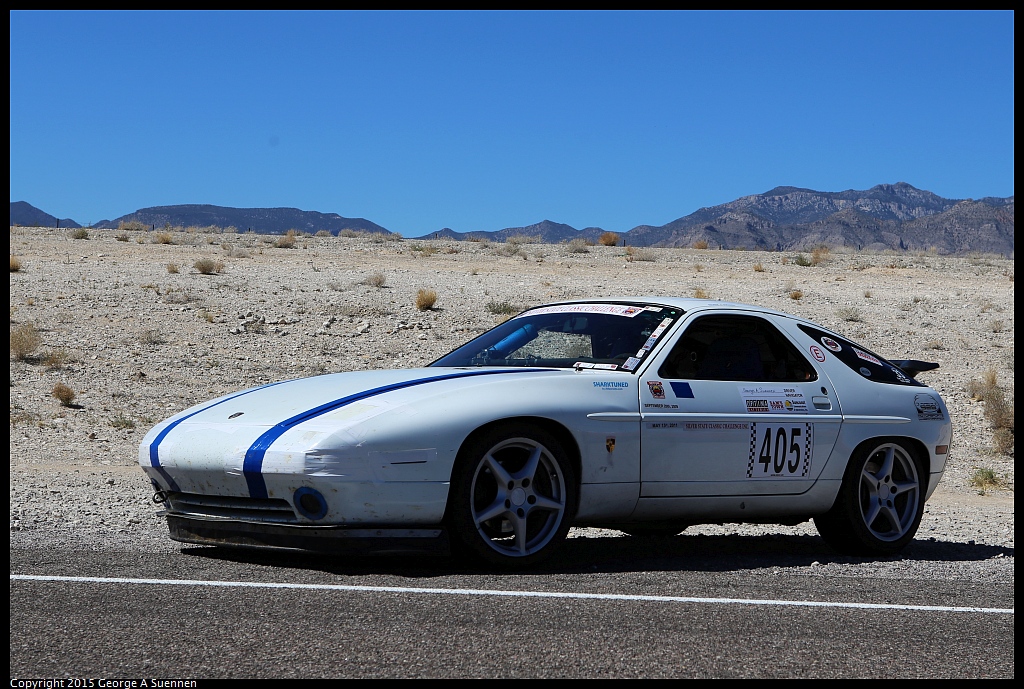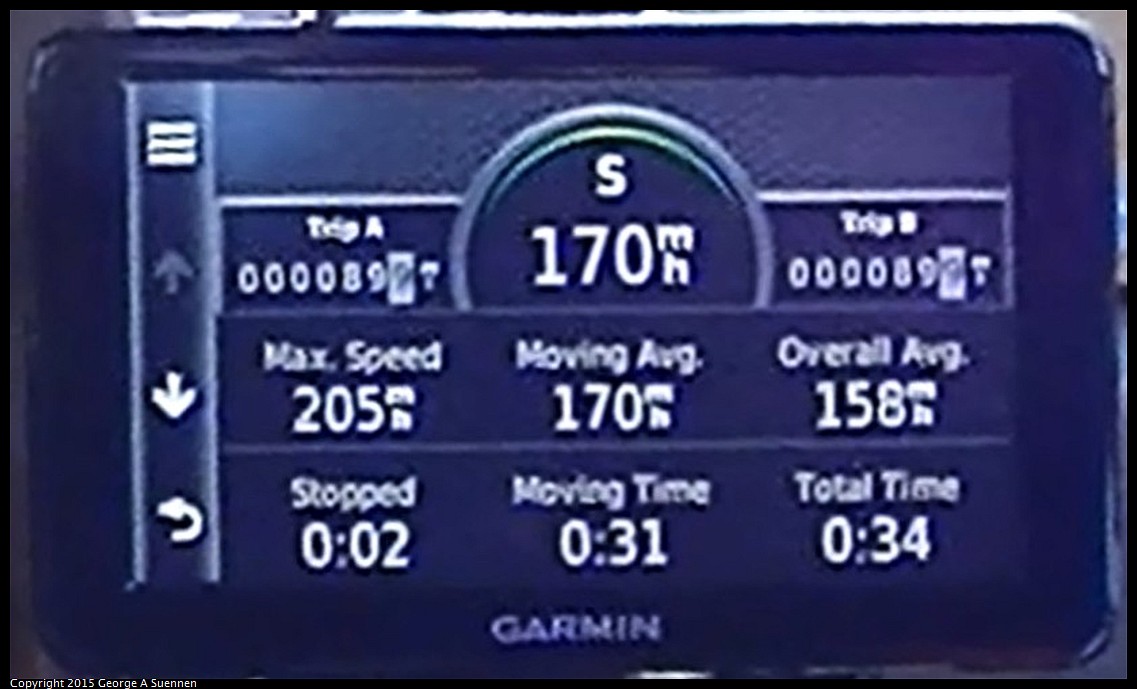 Screen shot from the video as I crossed the finish line.
All in all it was a very good event. Finished another race, got a respectable time and speed, and found a few more things to improve.
Videos:

The Start

The Speed Trap
I got up to 205 early in the straightaway, but the temps were worrying me, so I backed off until the markers. I was able to get up to 203 on the GPS again, but they only picked me up at 202.1 mph.

The Finish
If I had a navigator, they would have probably told me to keep the speed to 170 and not go so fast at the end.