I ran the NORC last weekend. I had entered the 160 mph class with Unlimited tech limit again. This is a 90 mile event run on Nevada Highway 318, from Lund to Hiko. The course has some major elevation changes and some interesting turns. The weather was great, and the car performed very well. There was one other 928 entered. Jim and Joe from SoCal ran Jim's 928S4 in the 125 mph class. Last year they had run Joe's GTS, this year it was Jim's turn. Here's my car with Jim's car in the motel parking lot.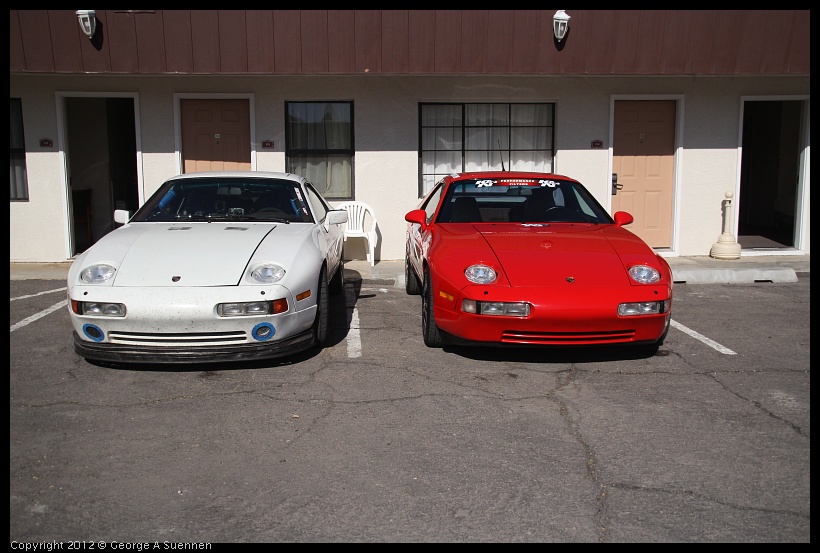 They finished 1st in their class, which is a big deal considering the competition in that class (highest Grand Touring Class).
There were 9 cars entered in Supersport or Unlimited Division all with unlimited tech speed (maximum allowed speed).
Here is my car at the starting grid: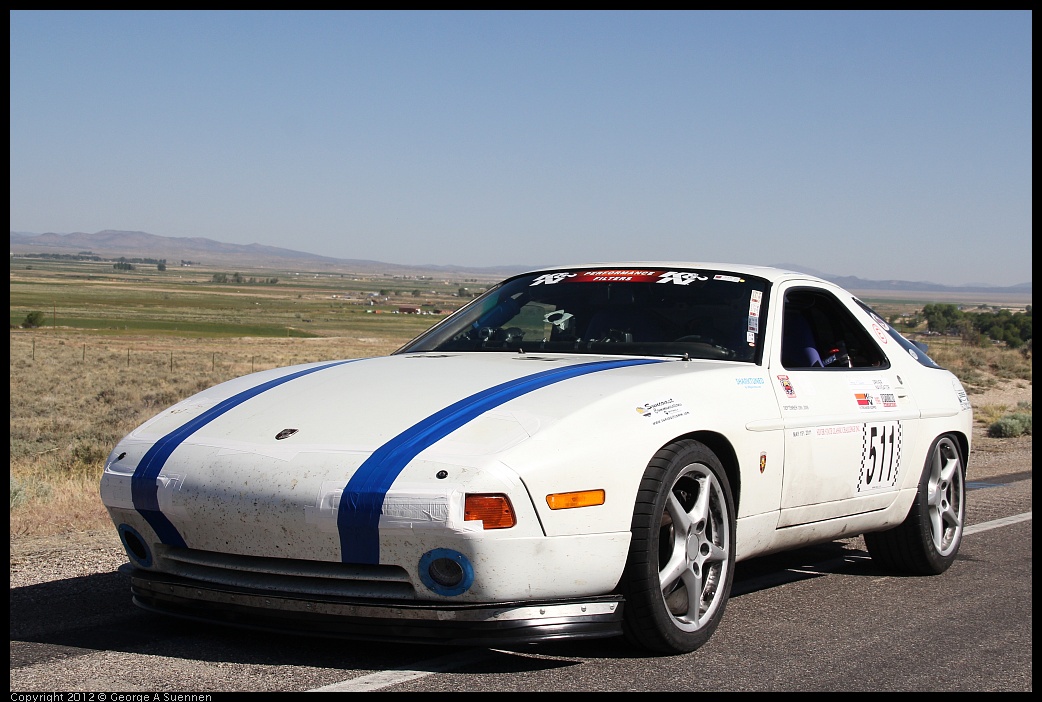 I managed to finish with a 159.5703 mph average and an official trap speed of 200.5 mph. Good enough for 3rd in class (out of 3 cars)... After passing the trap radar I continued to accelerate and hit 203 mph before I started to slow down for the upcoming turn.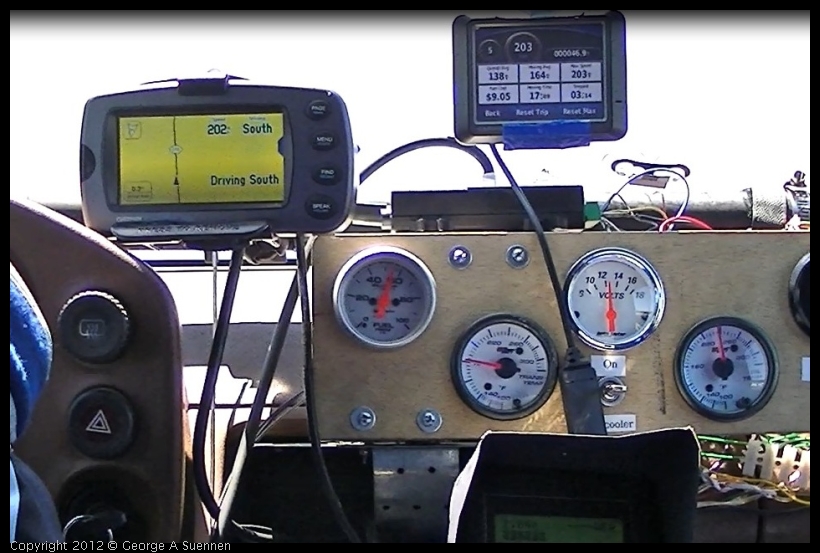 After the speed trap I was averaging 164 mph, so I slowed my cruising speed from 170 to 160 mph. I still wanted to hit my average speed target. After "The Narrows" my average was at 160, so I tried to maintain that speed to the finish.
Here is a shot my car at the finish pits: