Silver State Classic Challenge
1990 928 S4
September 16-19, 2010
Open Road Rally
Ely, Nevada
Bill and I had signed up for the Super Sport Division, 160 class with an unlimited Tech. This would be the last race of the 2010 season, after a disappointing attempt to get to the 2010 Bonneville 100. We had a couple of dyno sessions to get the tuning right and fuel delivery system mods to keep the fuel cool. These mods were on top of the new transmission and supercharge that we installed before the Bonneville 100. I was looking forward to a successful run.

My car at Tech: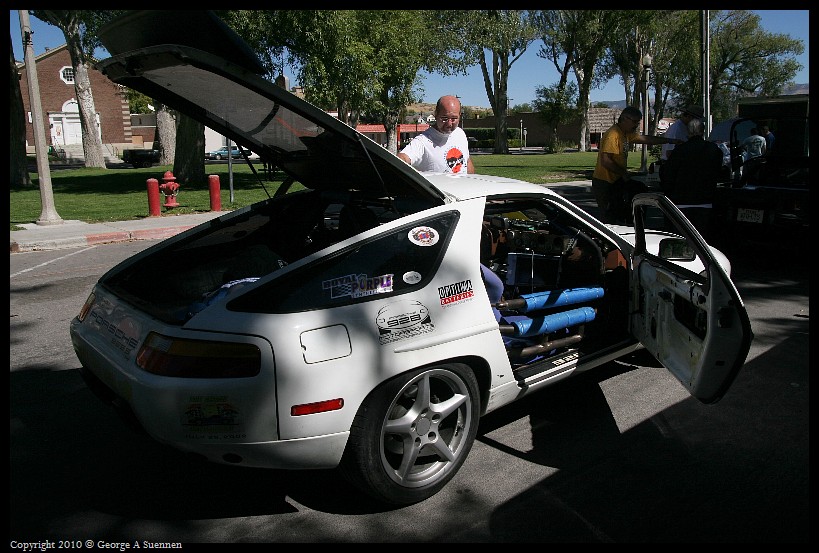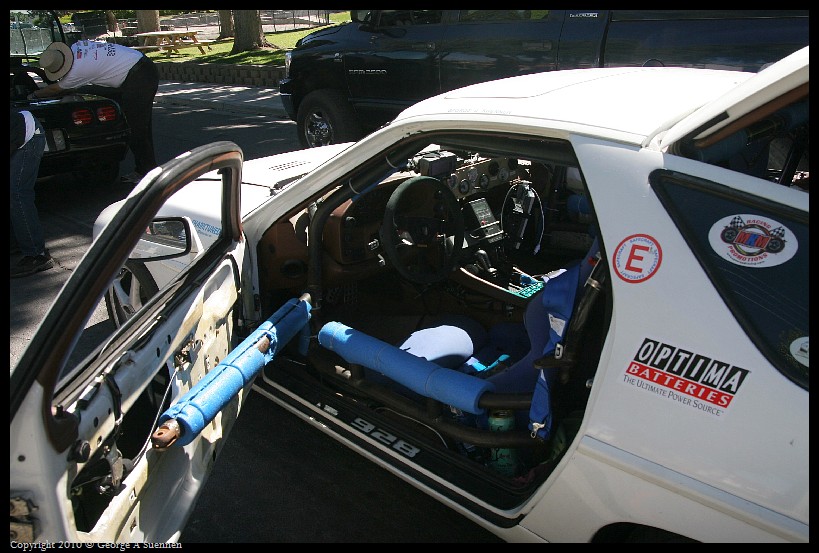 At the Car Show: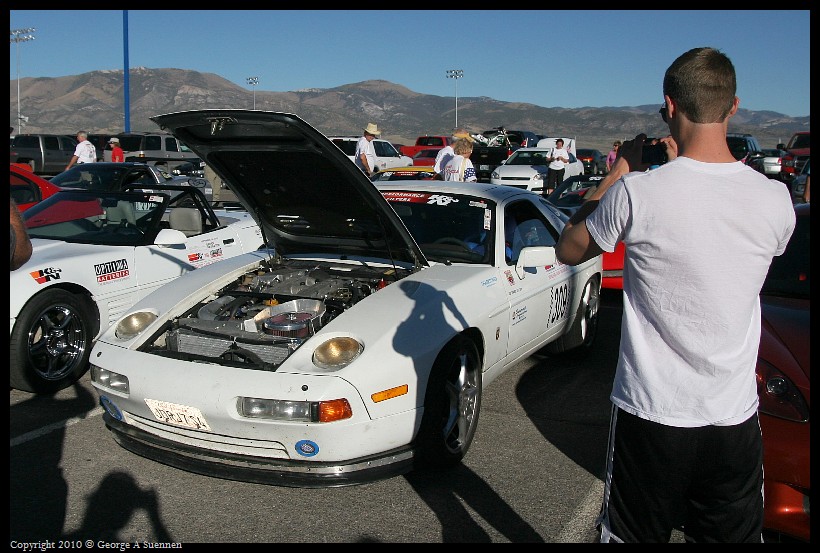 At the Parade stagging area: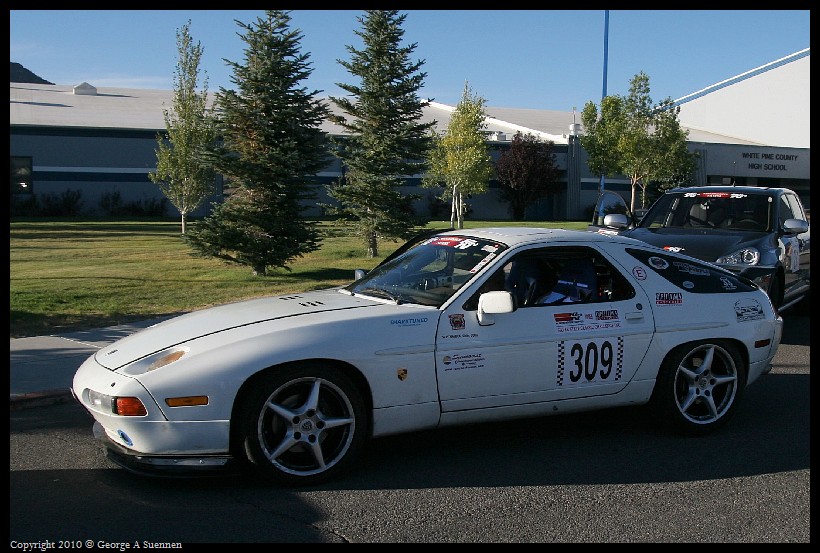 When we got back to the motel, Bill noticed an unusual sound coming from the supercharger. We checked it out, and after consulting a few others, we determined it was the bearings in the supercharger going bad. We decided not to risk the engine or car and withdrew from the event.
My car after we found the bad supercharger bearing: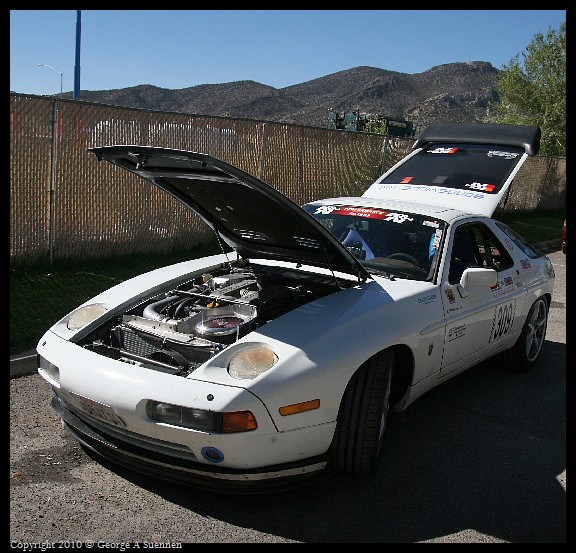 Well it was another disappointing outing. This was a new supercharger, just installed a couple of months before. I sent it in for warranty repair, and waited for next season.
Next Event
---
Contact me at:
<jorj7>

Copyright 2012, George A Suennen